Defi Safety, an independent crypto rating organization, ranks Solana as the second-worst blockchain, only after the Ronin Network, due to its recurring outages.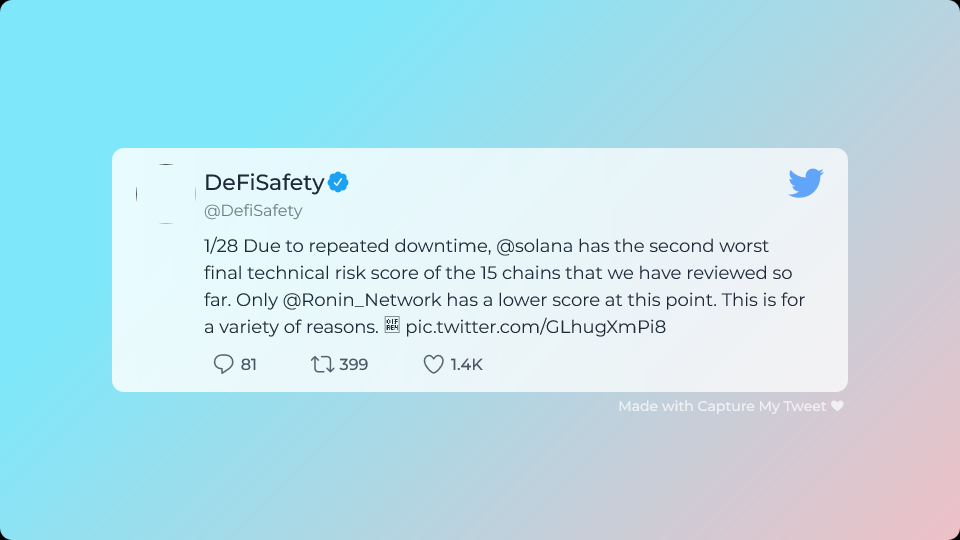 The rating firm assesses blockchain networks, including DeFi products, based on, among many variables, security, reliability, transparency, and adherence to the industry's best practices.
In a lengthy thread shared on June 7, the rating firm cited Solana's "repeated outages" as the primary reason why the fourth generation smart contracting platform has the "second worst final technical risk score" of the 15 chains under their review.
They also noted that despite a public software repository and good documentation, Solana's node infrastructure was sup-bar, and updates were handled haphazardly.
Network Blackouts
On June 1, Solana's mainnet was hit by a "non-determinism", which halted the network for a few hours, preventing block propagation. As such, Solana's dApps were offline and couldn't process transactions for hours.
These frequent network halts prompted the Solana team to intervene where they disabled various features which they said had caused the failure.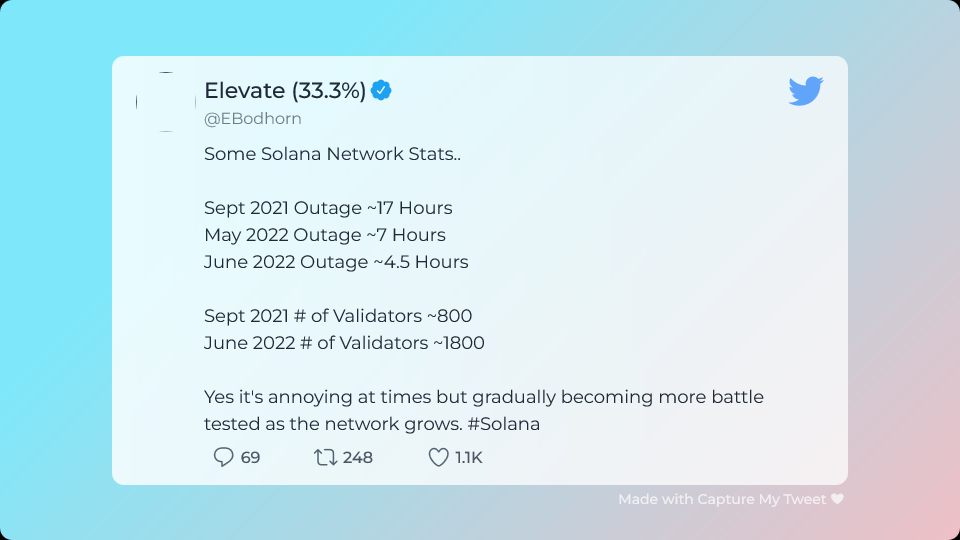 In September 2021, Solana had an outage blamed on resource exhaustion. This caused a denial of service across its whole network.
In January, the Solana network jammed due to an influx of multiple transactions which made other transactions fail.
Even in May 2022, a deluge of NFT transactions led to a shutdown as the network couldn't cope.
But Will Solana Live Up To Its Expectations?
Solana is a high throughput blockchain that's in mainnet beta. Unlike Ethereum, it is scalable and boasts of negligibly low trading fees. However, the network is still in development but classified as an able competitor for Ethereum, which remains functional despite the high block space demand.
Because of flaws, susceptibility to attacks and inconveniencing outages, there are worrying concerns about Solana's reliability. With the latest halt being the sixth in less than six months, Solana could be hemorrhaging users.
The question remains: Will Solana live up to its initial hype?
At the time of press, the Solana team claims that the network funds are secure, but transactions can't go through.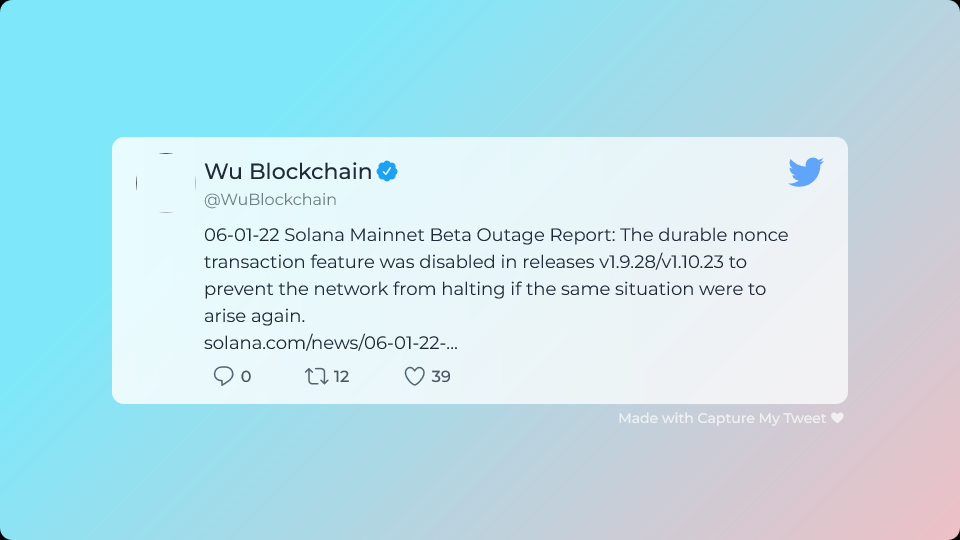 According to a recent update, Solana plans to release a new software update, v1.9.28/v1.10.23. This version will have a feature that disables the durable nonce transaction, preventing network failure.