The family of Do Kwon, the lead of the Terraform Labs behind two top cryptocurrencies, LUNA and UST, which imploded this week, has asked for police protection.
The Break-In
As per reports on May 13, a stranger reportedly visited their apartment on the evening of May 12 and rang the doorbell. He gained access via the elevator. On responding, the intruder asked Don's spouse whether the CEO was in the house before fleeing. Do Kwon and his family were not harmed, according to reports.
Following this incident, Don's spouse now fears that it could get worse. They have since reported to the police, asking for protection. Police are still investigating the incident and are searching for the intruder. Subject to their findings, local news outlets reveal that they will review what additional measures will be required.
LUNA Might Never Recover to 2021 Highs
It is unclear whether the stranger was an investor of LUNA, UST, or both. However, the two cryptocurrencies have tanked, leading to hundreds of millions, if not billions, in losses for crypto investors across the globe.
The de-pegging of UST and the subsequent sell-off of LUNA was consequential to the crypto market, leading to the loss of billions. At spot rates, crypto assets are still reeling from the destabilization. Bitcoin prices are currently trading more than 50 percent down from November 2021 highs.
Meanwhile, it is possible that LUNA, which was one of the most valuable DeFi tokens, will ever recover to print 2021 highs of around $120. Presently, the coin has been decimated and is trading at cents versus the USD.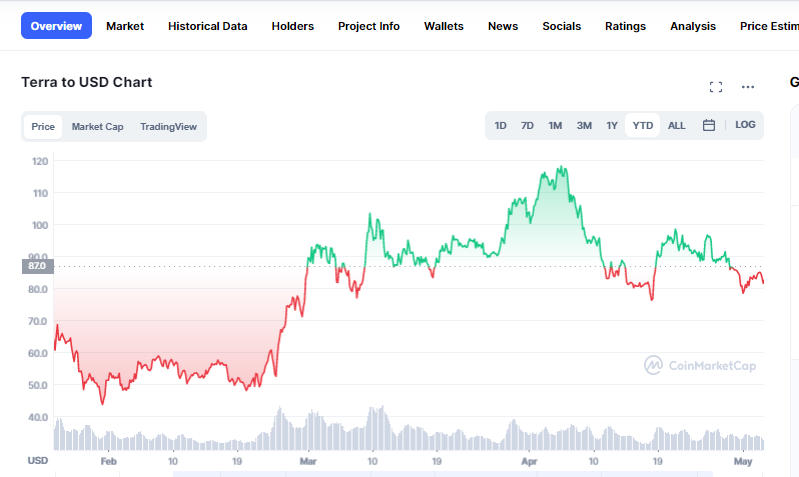 LUNA is designed to prop the UST. It was one of the assets held together with Bitcoin and AVAX by the Luna Foundation Guard (LFG) as a reserve.
Because of the baked-in algorithm and the conversion of each unit of UST to LUNA, the latter has been massively diluted.
In response, Terraform Labs has halted block production.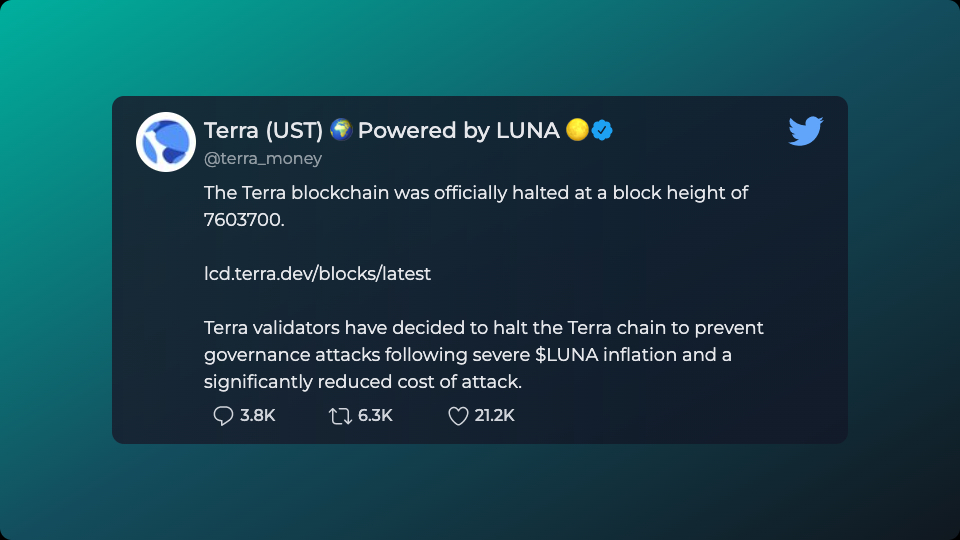 The crypto community accuses Don of not failing to listen to advice.
The Terraform Labs' algorithmic stablecoin, UST, critics say, was not sufficiently collaterized and had loopholes that were used as attack vectors this week.