Top U.S. Securities and Exchange Commission (SEC) lawyers are reportedly throwing in the towel in droves.
Their lackadaisical attitude towards their continuation is because of Gensler's insistence on "futile" crypto cases they stand losing.
Resigning lawyers believe that instead of the agency fighting against crypto cases they stand to lose, there should be more room for faster settlement.
In their assessment, a harmonization and quick settlement are far better than winding cases that might only lead to their loss and possibly reputational damage.
Admittedly, the crypto industry is new and complex. SEC lawyers believe that most of the cases lined for litigation won't be won. But Gensler, on the other hand, believes that a $2.1 billion budget allocated to SEC will be a magic wand in winning all cases.
While this looks like a witch-hunt crackdown on the crypto industry, the SEC masks its intention under the guise of investor protection.
A lawyer who was once an SEC litigator said:
I like to try cases; I also like to win; I was looking down the pipeline at the types of cases that the SEC is going to bring and not seeing a path toward victory on the SEC side.
Since he left for private practice, senior lawyers in the agency have left in their oodles.
Gensler's hard-line policies, coupled with what they describe as "hypocrisy of intention", have forced most lawyers to give up.
At some point, he requested for additional 34 lawyers to focus on new areas like crypto.
The SEC is Cracking Down on Crypto
Gensler believes that most crypto offerings come under the purview of the SEC's security policy.
A prime example is their ongoing case against Ripple Inc., a blockchain company whose executives whom the agency accuse of raising over $1 billion by selling investment contracts. SEC's lawyers argue that Ripple conducted an illegal ICO and sold securities to investors.
The lawsuit has spanned over one year. This prolonged legal battle is why most lawyers are leaning SEC for the private industry. Still, most players in the crypto industry are not convinced by Gensler's overzealous ambition.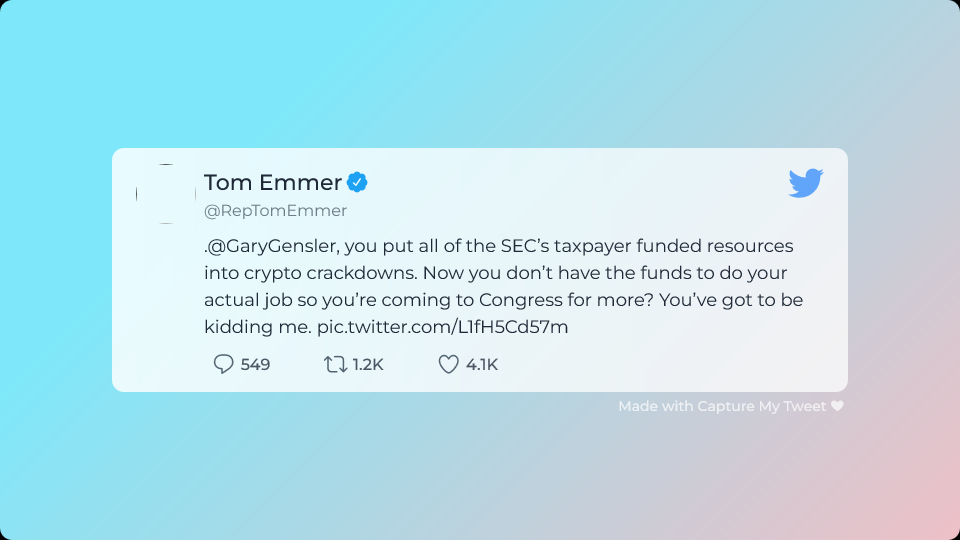 Critics include Congressman Tom Emmer of Minnesota. He accuses the SEC boss of soliciting more funds after wasting tax-payer funds cracking down on sometimes legit crypto businesses.