The latest statistics from GlassNode, a blockchain analytic firm, reveal that more than 10 million Bitcoin addresses hold at least 0.01 BTC or $298 at spot rates.
Bitcoin Addresses with Over 0.01 BTC Rise To Over 10 million
Notably, the number of Bitcoin addresses with at least 0.01 BTC has been on an upward trend over the past year. For instance, from June 2021 to date, roughly one million addresses held at least 0.01 BTC. This trend points to general user confidence and an increasing number of HODLers despite market volatility that often shakes off weak hands.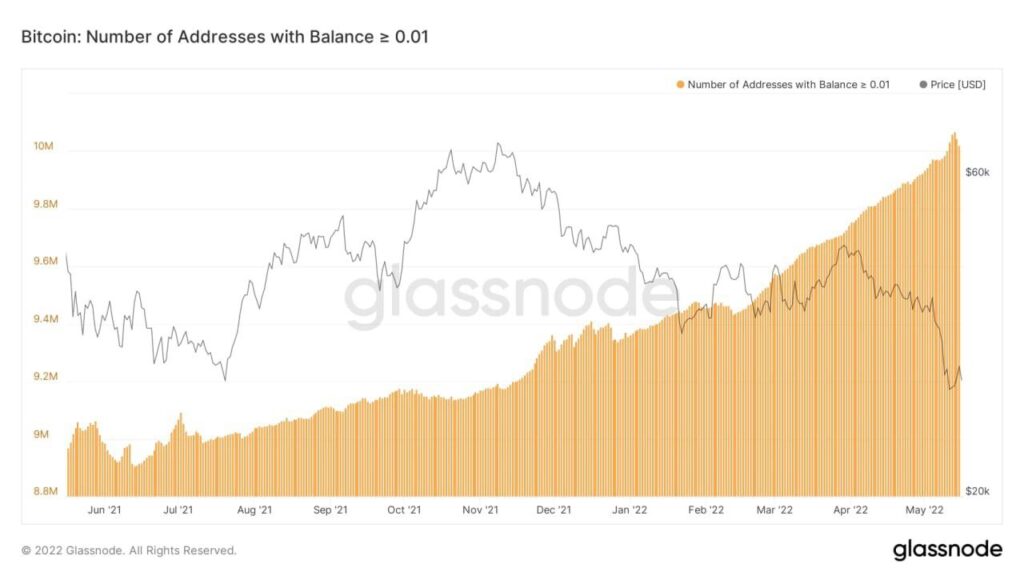 The revelation comes when Bitcoin and crypto prices are reeling from sharp price losses over the past three months. The climax of the BTC sell-off came last week when prices sunk to 2022 lows, breaking below $30k.
Bitcoin Adoption?
Still, it should be noted that user addresses and wallets are different. A wallet can generate multiple addresses and deposited coins stored by the same device—hot or cold. Ideally, a BTC user is advised to use a different address when receiving deposits to remain anonymous. This is because the Bitcoin network is by default transparent and pseudonymous. Therefore, the rise of BTC HODLer addresses cannot necessarily be interpreted as rising adoption.
If users keep using the same public addresses, their identities can be decrypted by third-party agencies representing private firms like Chainalysis or government security or tax agencies who constantly trawl the blockchain for data. These data are then fed to systems that search for patterns and BTC amounts to probabilistically differentiate between spends and deposits, considering the UTXO nature of Bitcoin's architecture.
BTC Attractive as A Shield Against Inflation
Overall, the increasing number of BTC addresses can suggest the rising adoption and utility of the digital gold. Bitcoin is the world's most valuable cryptocurrency and is used by many as a shield against raging inflation.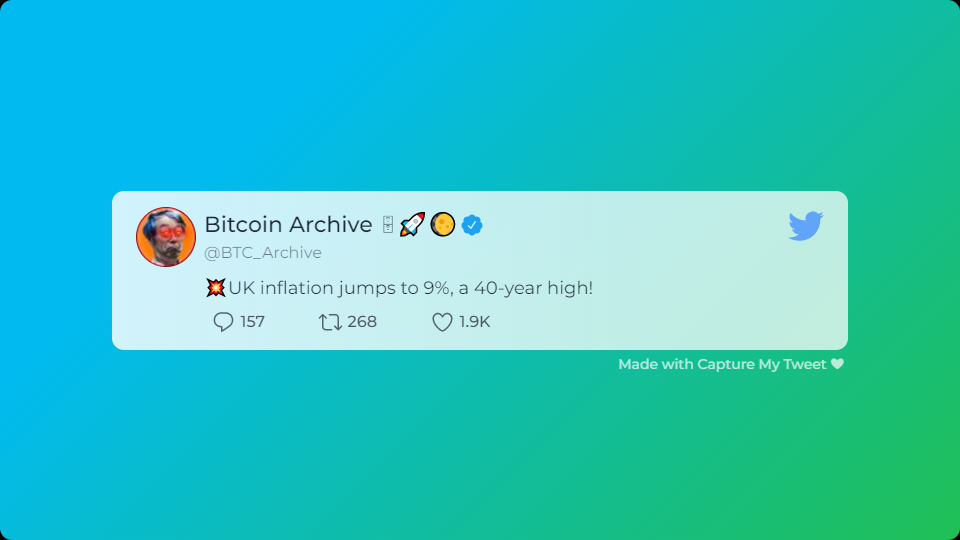 This is mainly because of BTC's deflationary feature coupled with its unparalleled high level of liquidity, allowing for swift exchanging of the coin for fiat or other crypto assets.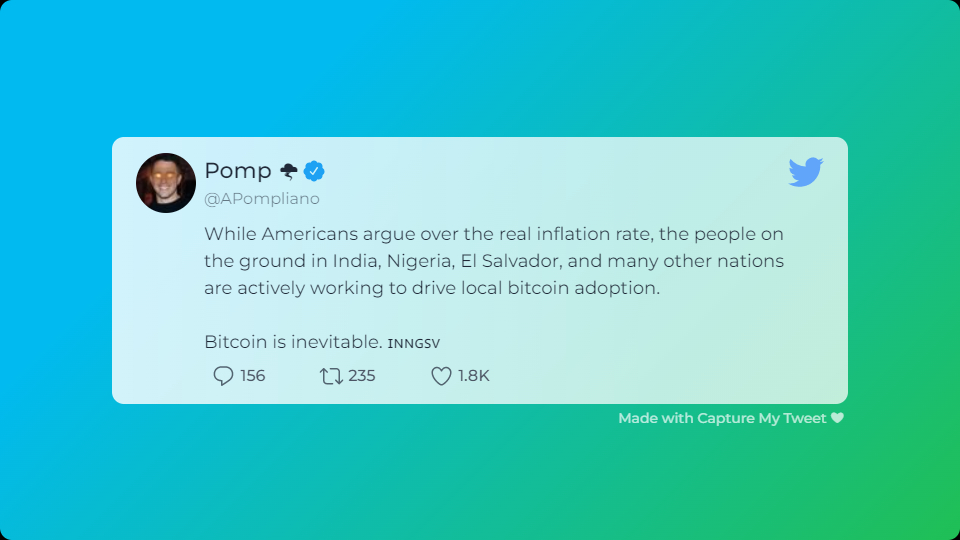 Already, as BlockMagnates reported, 44 central bankers from Africa, the Middle East, and Asia met on Monday in El Salvador to discuss, among other things, Bitcoin.