44 countries are meeting in El Salvador today on Monday, May 16, to discuss Bitcoin, among other things, according to a tweet by Nayib Bukele, the President of the Central American Country.
Central Bankers are meeting in El Salvador to Discuss Bitcoin
Notably, most of these attendees are from developing economies, mainly from Africa, including Uganda, Guinea, Nigeria, and Kenya, South America, the Middle East, and Asia like Bangladesh and Pakistan.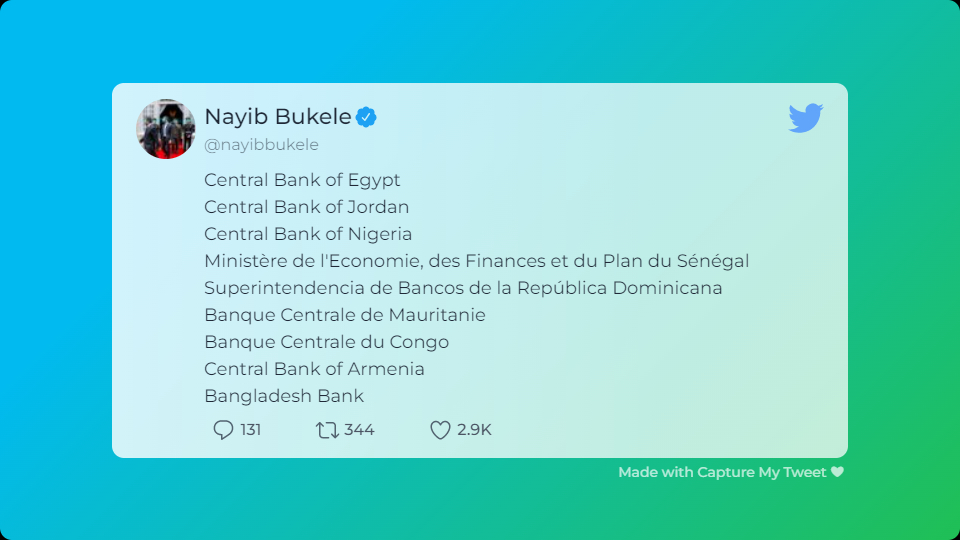 Although it is unclear what they will be expressly discussing, their convention is a significant boost considering El Salvador's leaning on Bitcoin and crypto.
That central bank representatives from more than a dozen countries are meeting to discuss Bitcoin and cryptocurrencies is a significant boost for the sphere, highlighting the tech's unique value propositions. It also points to the rapid pace at which regulators and central banks have been thawing and becoming receptive to crypto and blockchain technologies.
The Crypto Wave Taking Over
Cryptocurrencies, unlike fiat currencies, are primarily classified as digital assets and taxable properties by regulators.
Since they are minted by a public network where no single entity has the power to reverse transactions, and coin minting is controlled by mathematics from a public ledger, top cryptocurrencies have been embraced by some governments and institutions.
The deflationary nature of Bitcoin, especially, is a huge benefit in shielding wealth against inflation.
Over the past two years since the COVID-19 pandemic, Bitcoin valuation soared to as high as $69k as users poured on the asset, HOLDing them as a store of value. In October 2021, the U.S. SEC also approved the first Bitcoin Futures Exchange Traded Fund (ETF), subsequently taking BTC mainstream.
El Salvador Set the Ball Rolling
In 2021, El Salvador made history when it accepted BTC as legal tender and proceeded to buy $26 million worth of the coin.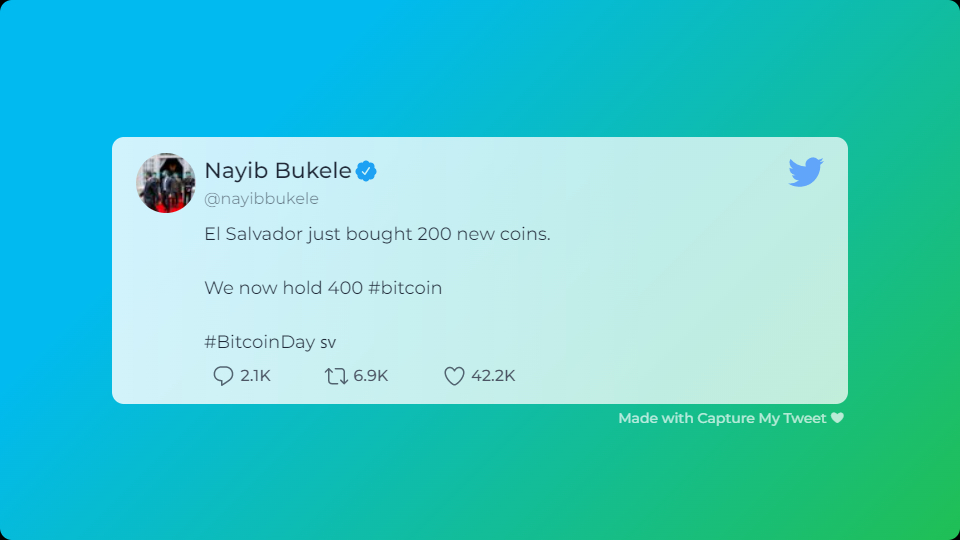 President Bukele said Bitcoin would ease remittance from the U.S. when announcing their decision, saving millions in fees. Brock Pierce said the decision to adopt BTC would "help facilitate a new economy and a future", setting the trend for the rest of the world.
The Central African Republic (CAR) and Panama have since followed El Salvador's cue, allowing its citizens to pay using cryptocurrencies.