Optimism Foundation has admitted that its network's performance was temporarily reduced for roughly three and a half hours following record demand minutes after the launch of its highly anticipated airdrop on Wednesday, June 1.
The Ethereum layer-2 scaling platform will be distributing their native governance tokens to more than 35k eligible ETH addresses. Most of them are ordinary Ethereum users, including those who exercise their voting rights, and early Optimism adopters.
The Strain
Following the activation of the Optimism airdrop where the team was distributing their OP tokens, users racing to collect their tokens had to contend with failing or delayed transactions.
On the backend, engineers at Optimism Foundation worked overtime to increase the capacity of their network, which was being inundated by a deluge of requests from OP tokens claimants. The provision of additional capacity to match the high demand relieved the network, allowing users to claim their airdrop tokens smoothly.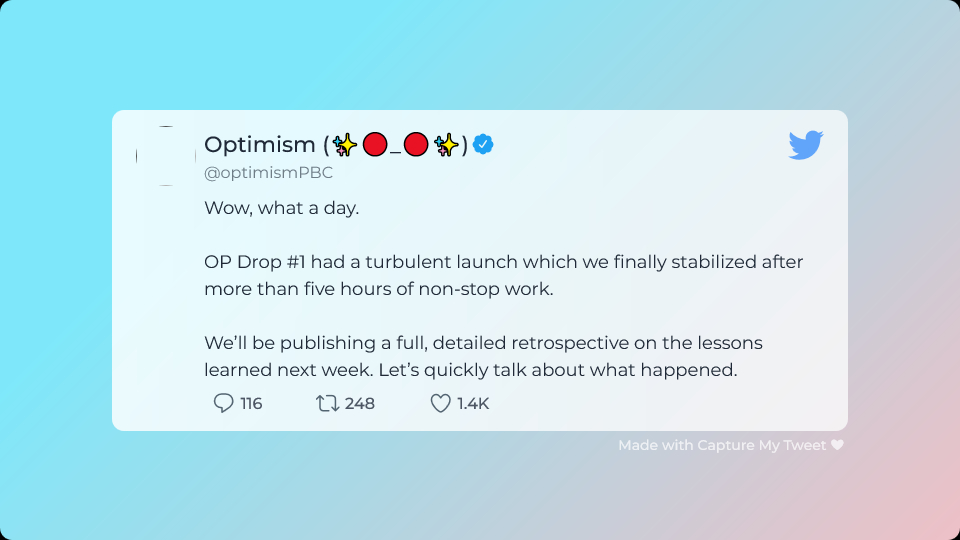 Overall, the Optimism Foundation underestimated the expected load. The resulting demand slammed their connection points, degrading network capacity. However, the team will treat this development as a lesson and use it in the second phase.
We then deployed our claims UI in preparation for our official announcement. We significantly underestimated the expected load that this would have on our public RPC endpoint. When website visitors found the claims link, the public RPC started getting slammed.
Adding,
We learned many lessons from this to apply to Drop #2. We'll be publishing an extensive retrospective next week. Iteration is core to the Optimism ethos, and we always strive to apply today's lessons to tomorrow's problems.
Optimism Plans to Launch a DAO
Optimism is a layer-2 scaling solution on Ethereum. It uses Rollups to batch transactions off-chain before securely confirming them on the mainnet. It is one of the more than a dozen off-chain scaling solutions. Their goal is to boost the processing speed of Ethereum and reduce fees.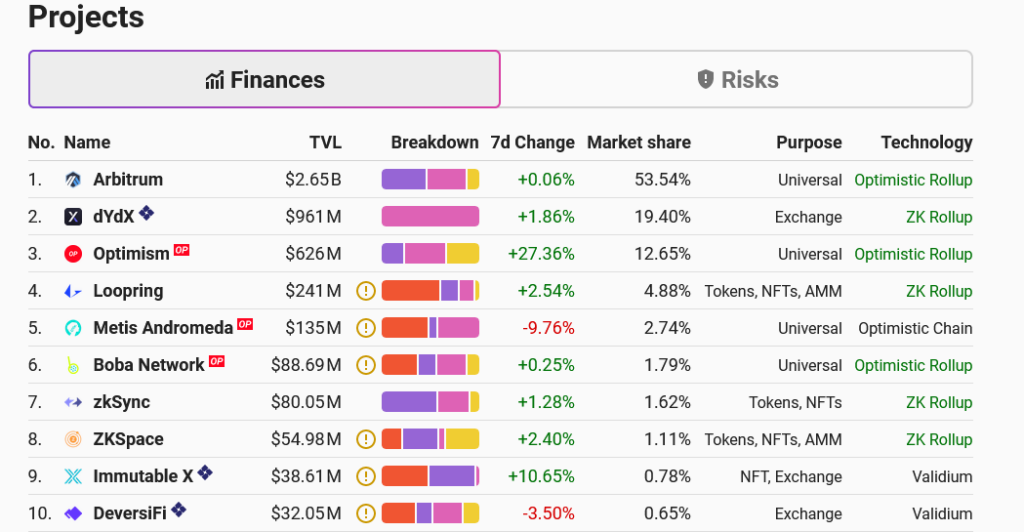 Optimism eventually plans to release a decentralized autonomous organization (DAO) called "The Optimism Collective". Before then, Optimism intends to release its OP governance tokens over multiple phases.