In a report on Monday, June 27, Morgan Stanley, the global bank, said Ethereum migrating from a proof-of-work to a staking system wouldn't resolve the network's scaling issues.
Instead, the shift would only make the network more energy efficient and reduce the demand for GPUs. Subsequently, this will relieve Nvidia and AMD, two of the world's largest chipset manufacturers, from the ultra-high demand following the sharp increase in ETH and crypto prices.
Ethereum's Scaling Plans
Ethereum is the pioneer smart contracting platform and home of DeFi and NFTs. Because of the continuously high demand for block space and the network's inability to scale and sufficiently handle user demand, network fees have been fluctuating, impacting user experience.
To counter this, developers have proposed various scaling solutions like implementing off-chain options like Rollups and its variants.
Over the past few months since the Beacon Chain mainnet launch, more intensive dApps have been deploying on layer-2 solutions. As of late June 2022, there were over $3.5 billion of assets managed by various layer-2 dApps, mainly in trading.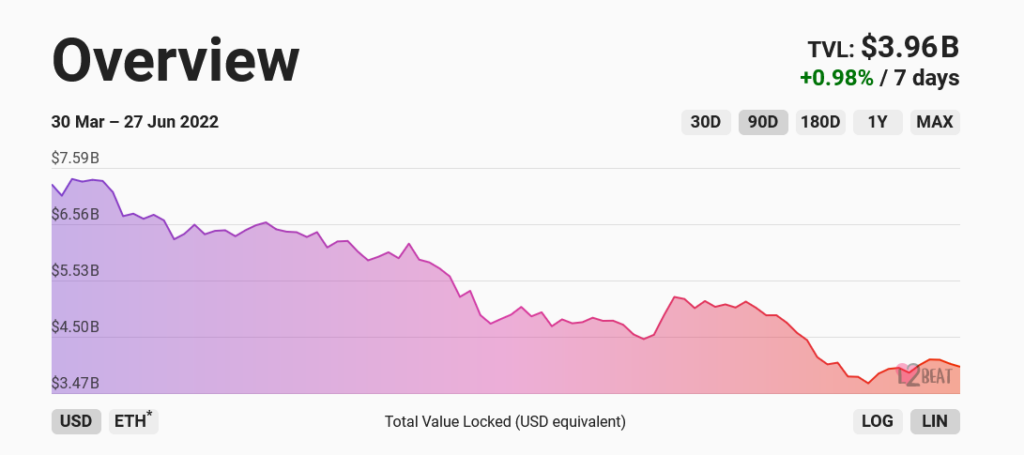 However, since transactions are in off-chain platforms, there are weaknesses that may lead to the lose of millions of dollars. The hack during the recent Optimism's OP token distribution was an example.
Typically, there are disclosures on possible attack vectors for users using layer-2 networks. Furthermore, users must accept issues arising from centralization, a trade-off for instant settlement, and low fees.
Sharding after Migration to Proof-of-Stake
As part of the migration to Proof-of-stake, Ethereum developers plan to introduce Sharding as an on-chain scaling option. In this arrangement, Ethereum will exist as shards, in constant communication, to prevent inconveniencing hard forks.
The smooth functioning of Sharding represents a technical challenge that developers are keen to resolve and eventually implement in the mainnet once the transition is complete.
Dropping Demand for Gaming GPUs
With Ethereum using a staking system, replacing miners with validators, current miners have to shift their mining power to other networks like Ethereum Classic, receiving lower rewards or dump their mining gear. Morgan Stanley projects that the demand for GPUs will subsequently drop in the months ahead.