The Norwegian Legislature has rejected a proposal to ban Bitcoin and cryptocurrency mining. The Red Party forwarded the motion to completely outlaw Bitcoin and cryptocurrency mining with support from Socialist Left Party and the Green Party in March 2022.
This rejection is a major relief for miners who, for weeks now, had been left in limbo, worrying whether the government would take the unpopular step of banning their trade.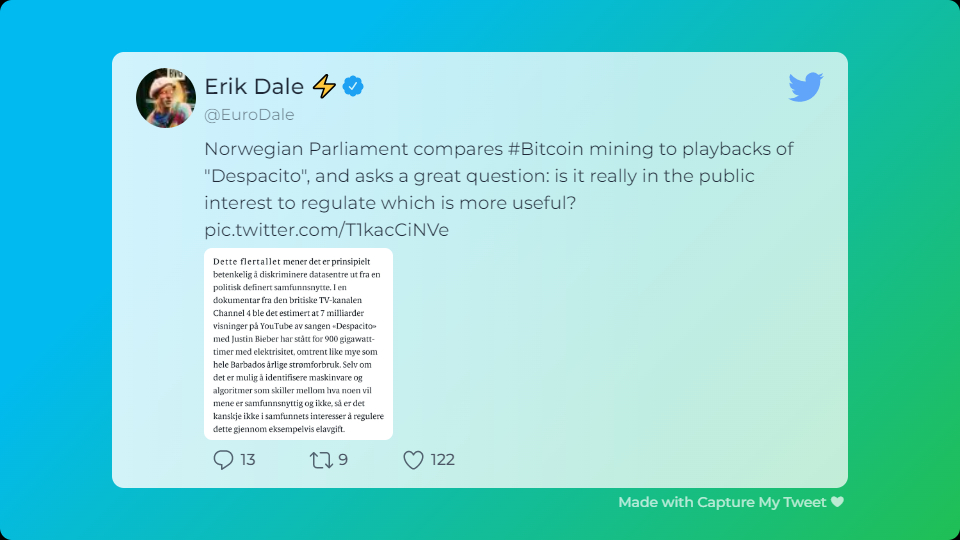 With the vote of confidence from the country's parliament, miners can continue engaging with the network, diversifying their income streams denominated in BTC and other high-value cryptocurrencies rewarded from networks using the proof-of-work consensus algorithm. By brushing off the suggestion to ban mining, Norway is taking a free market stance, allowing its citizens to choose their preferred currencies.
Bitcoin Mining is Energy Intensive
Cryptocurrency miners actively ensure public chains are secure by investing in gear to keep BTC and similar networks operational. While Bitcoin and cryptocurrency networks offer vital services, especially in the transfer of value trustlessly, they are also energy hogs.
For years now, Bitcoin miners have been accused of being a primary driver of the use of fossil fuels degrading the environment. Every time a mining rig in a farm is powered, the network emits unacceptable amounts of Carbon. Therefore, environmentalists maintain that Bitcoin and Proof-of-Work mining operations should be banned for environmental conservation reasons.
The Shift to Green Energy
However, Bitcoin and crypto proponents rebut that most rigs are powered by green energy sources like Solar, wind, and hydro. They also argue that crypto mining is also less energy-intensive than legacy financial institutions, whose demands are several folds, on average, more than what Bitcoin and the entire crypto network use.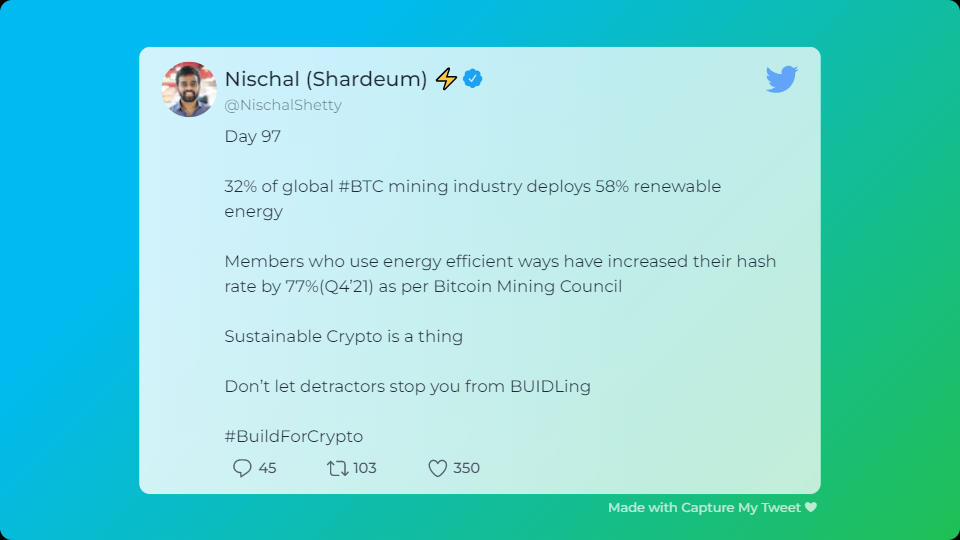 Despite the energy conservation tag and high energy consumption, the mining community in Norway is low. At the same time, cryptocurrency miners in this zone use renewable energy sources, primarily hydro, which is environmentally friendly.
China Emerging as a BTC Mining Hub
The concerns brought about by the high energy requirements to run proof-of-work networks, especially Bitcoin, are currently being discussed in the European Parliament.
As BlockMagnates recently reported, China is the second-largest Bitcoin mining hub after the U.S., despite an existing ban on crypto activities.