Ahead of the highly anticipated Ethereum Merge on Ropsten Testnet, the number of holders with at least 1 ETH or $1.75k is at all-time highs.
According to trackers, there are at least 1,488,854 holders with at least 1 ETH, a bullish development despite the dismal performance of the coin in the secondary market. The confidence in Ethereum stems from the network's activity levels and the planned expansion of the platform.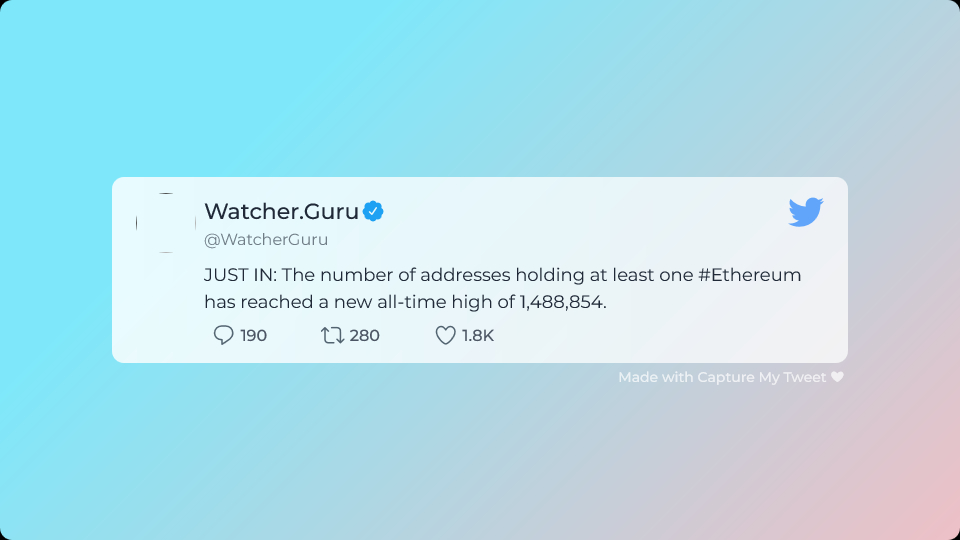 Ethereum plans to switch from a proof-of-work system, eliminating miners, to a staking system where validators will be confirming transactions and decentralizing the blockchain. The parallel Ethereum chain using a proof of stake consensus algorithm is operational, and developers prepare for a critical "Merge" on the mainnet.
The Ethereum Merge
The sequential update on Ethereum would address various pain points, including scalability and energy efficiency.
Although Ethereum developers have been drumming up support for active dApps to use layer-2 options like Optimism and Arbitrum, challenges stemming from centralization risks and doubts on security has seen a low uptake.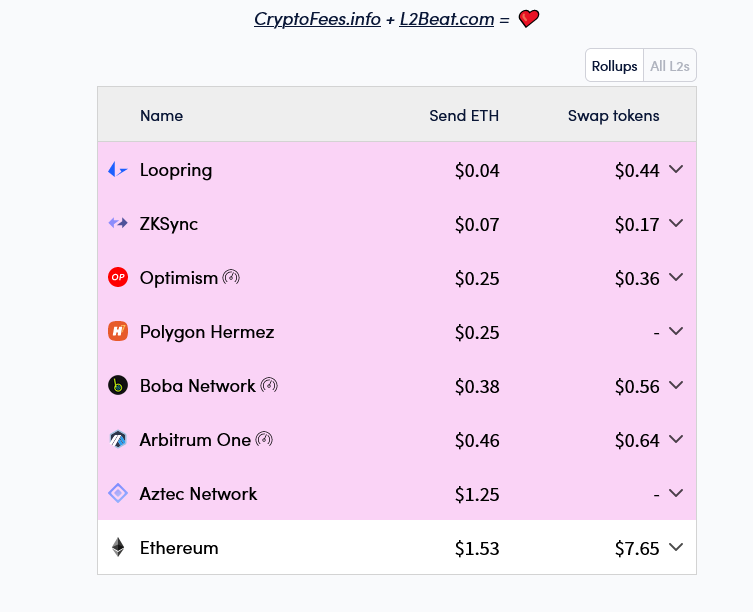 Besides, compared to other modern chains like Solana or Avalanche, trading fees on Optimism, Arbitrum, and other popular Ethereum layer-2 protocols are relatively higher.
Going Green and Efficient
This shift, analysts maintain, would make the platform greener, reducing the impact of greenhouse gases. At the same time, the merger would increase buying pressure on Ethereum.
For every coin "mined" and released for circulation, Ethereum rig operators often have to sell them at spot rates to meet rising expenses.
These expenses are due to rising electricity costs and the need to constantly upgrade by acquiring highly efficient graphic cards to maintain an edge over competitors.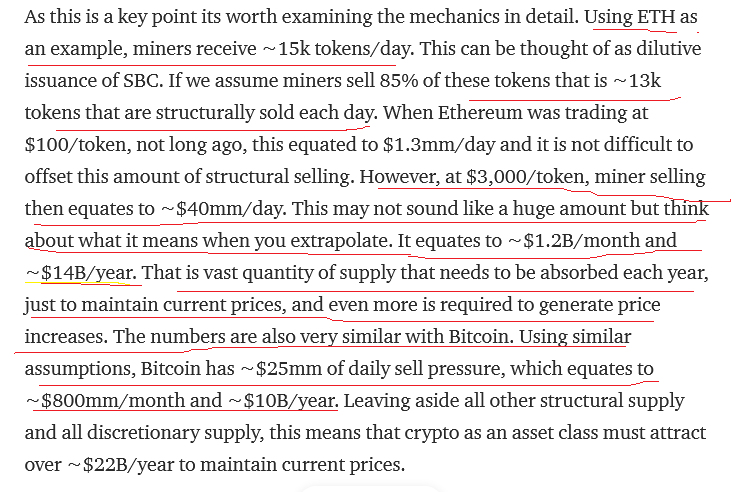 It is estimated that at least $14 billion of ETH selling pressure will be alleviated on the network every year, a leeway for prices to expand in response to this development.
ETH will be Deflationary after the Merge
Trackers indicate that more than 12.7 million ETH worth over $22 billion have been staked at the official Ethereum 2.0 staking address.

However, what's exciting is that while the system will release ETH to validators, potentially causing an oversupply, this release will be in phases.
After the Merge, will be deflationary. The pace of burning coins through EIP-1559 will be faster than ETH inflation, pumping prices.