In the wake of the UST collapse and scary rumors of a USDT de-peg, large crypto investors, otherwise known as whales, quickly moved their holdings from USDT to USDC.
UST De-Peg Forced a Realignment
Tether remains the industry's largest stablecoin, designed to track the USD. However, over the last three weeks, following the UST de-peg, USDC has seen its market cap rise as investors shifted funds to the stablecoin. By early this week, the free-floating supply of USDC reached record highs, indicating increasing demand.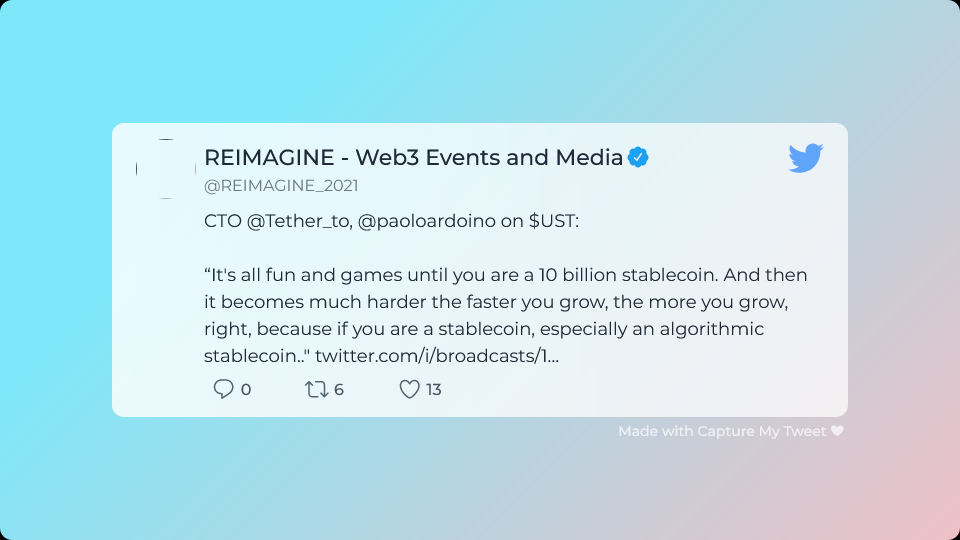 Paolo Ardoino has since weighed in on the LUNA-UST crash, saying the algorithmic stablecoin had grown too big. Besides, its collateral, mainly BTC, was insufficient to sustain the peg.
They were basically in a cascade situation where they had to defend the peg, so they had to sell the collateral. Selling the collateral was causing additional crashes, and these additional crashes were pushing them to sell more collateral and so forth.
The USDT to USDC Migration
Data streams from CoinMetrics, a blockchain analytics firm, revealed that there are now more Ethereum holders with over $1 million of USDC than in USDT. From May 9, trackers identified 147 wallet addresses that increased their USDC holdings by $1 million while shaving a similar amount in USDT.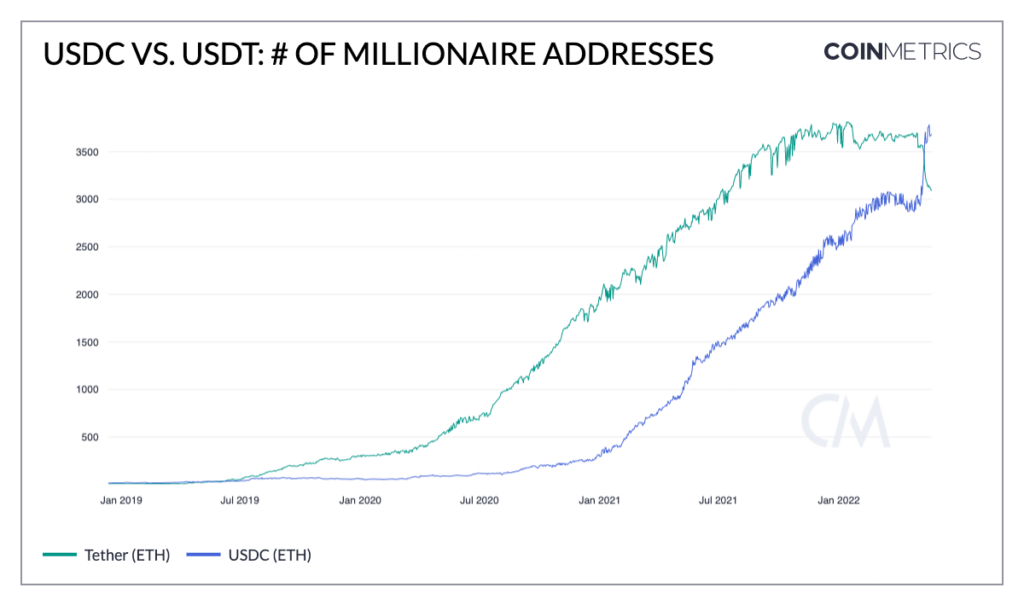 There were 23 addresses on Ethereum that added $10 million of USDC and reduced a similar amount of USDT in their balances. Further analysis reveals that most of these addresses were large holders representing exchanges, custodians, and DeFi protocols.
Whales are De-Risking
In a report, Kyle Waters of CoinMetrics said this shift could be because of whales de-risking and moving to safer assets. USDC regularly releases monthly attestations, and its reserves are audited.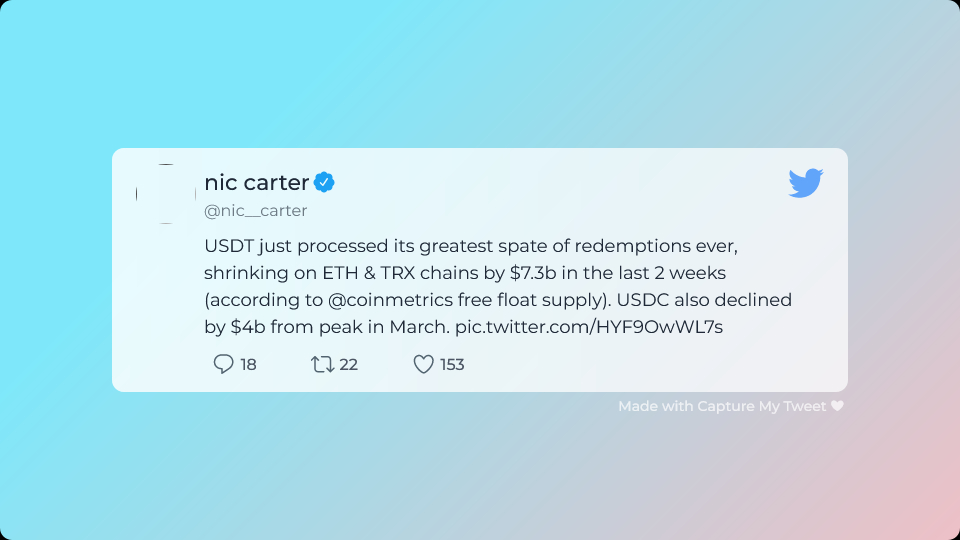 Additionally, the migration could be whales taking advantage of arbitrage opportunities in the USDT-USDC pair for their profit. Briefly, USDT dropped to $0.967 against the USD, spooking the crypto markets and forcing holders to move their assets to stable and battle-tested digital assets, mainly USDC and Bitcoin.
This likely reflects the fact that only large holders are redeeming USDT and mint new USDC to capture an arbitrage. But it might also be the case that some large accounts are de-risking their holdings, turning to the perceived assurances of USDC's monthly attestations and full-reserve backing.
Tether Holdings Limited has since hired an independent accounting firm that confirmed that USDT was over-collaterized. USDT is still the world's largest stablecoin with a market cap of $73 billion at spot rates.