According to trackers, the global crypto market capitalization stands at $1.24 trillion, with Bitcoin dominant, commanding a 46.6 percent market share. This development is amid a freezing crypto winter which has seen most digital assets drop by over 50 percent from peaks.
Rising Bitcoin Dominance
Currently, BTC is weaving at around the $30k mark with an impressive market cap of around $581 billion. This is more than twice that of Ethereum, which is in second place.
According to observers, Bitcoin's dominance is at a one-year high at spot levels. Meanwhile, Ethereum's dominance reached an all-time low of 17.74 percent on June 6, a new record since October last year. This drop pushed Bitcoin's dominance to 47.52 percent, a new one-year record.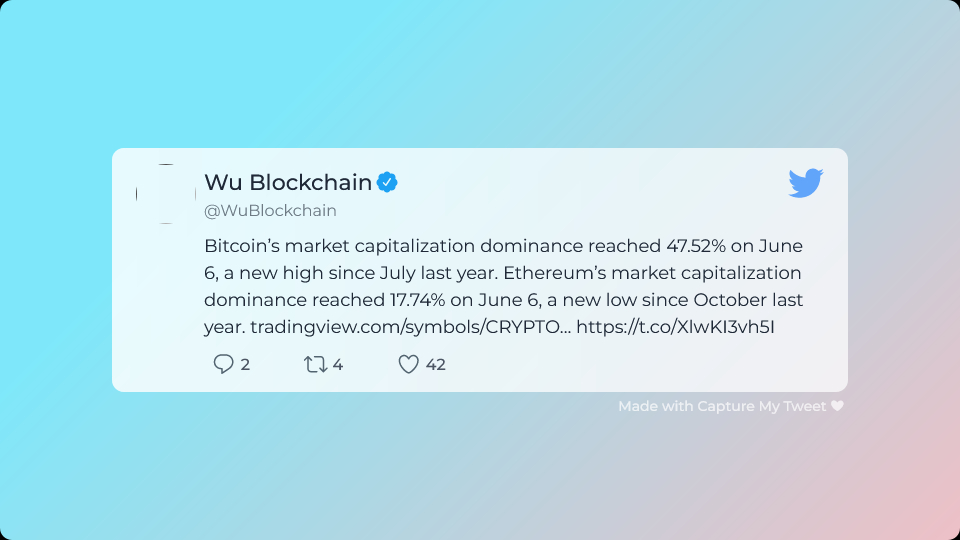 In crypto, the market dominance of a coin refers to its percentage share, at any point in time, to the total market capitalization, which is currently at $1.24 trillion.
Thus far, details from trackers show that the Bitcoin market cap is at $581 billion, down from $678 billion registered at the same time last year. While the total crypto market cap is down from all-time highs, it has expanded by 2.59 percent in the previous trading day.

Despite the shrink and effects of crypto winter traced to early November 2021, Bitcoin remains a top choice for traders and investors. The coin is trusted due to its first-mover advantage and deflationary features. Most holders use it as store-of-value and a shield against raging inflation.
After the shift in monetary policy and the global markets recovered from the effects of the COVID-19 pandemic, inflation has been steadily rising. Subsequently, central bankers have taken stringent measures to tame inflation, including tightening, whose effects have been adverse to crypto and the financial markets.
What the High Dominance Means for Bitcoin
That Bitcoin's dominance is rising could mean traders and investors are dumping altcoins for BTC.
After a prolonged market correction, investors appear to be flocking to the safety offered by Bitcoin. This is despite the coin's relatively high volatility that analysts often frown upon. Nonetheless, according to observers, Bitcoin's volatility has been decreasing over the years as the asset's liquidity deepens, with more capital flowing into the asset class.
The rising dominance of Bitcoin, even amid crypto winter, is also attracting capital at the expense of altcoins.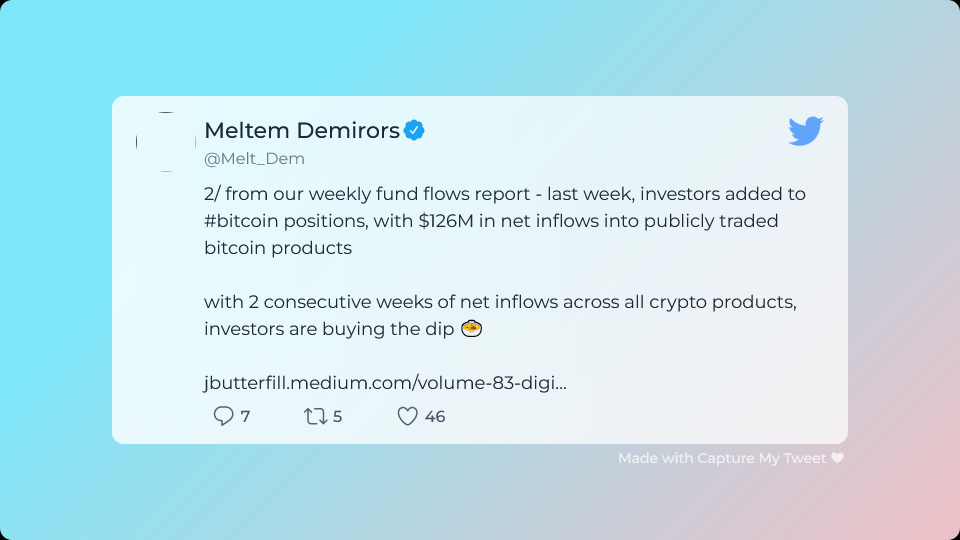 This was reaffirmed by a recent report that crypto funds had invested $126 million in the past week alone.