The Singapore-based cryptocurrency exchange, Crypto.com, announced on Monday, June 13, its intention to lay off five percent of its workforce, equivalent to 260 employees.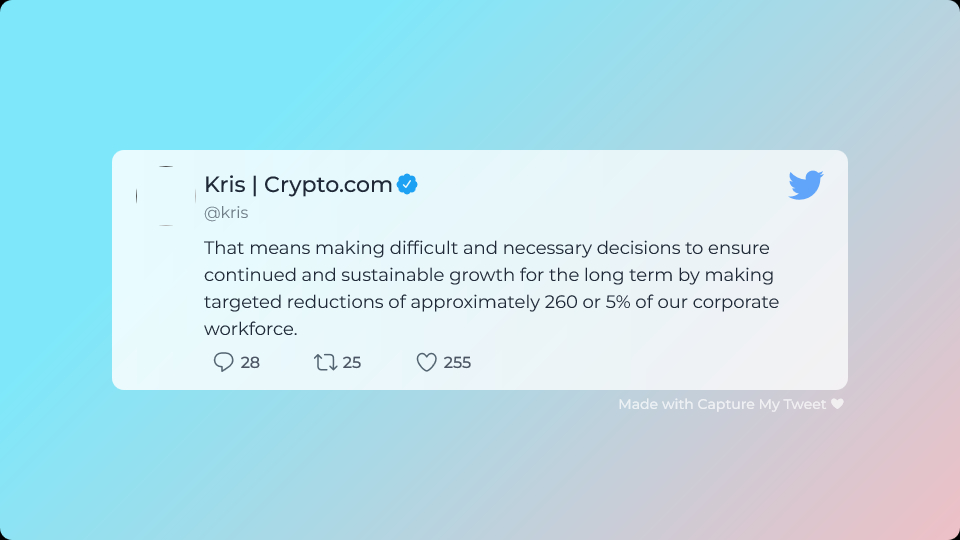 It joins other crypto providers, including Coinbase and Gemini, who are downsizing in response to a biting crypto winter that has seen the market rapidly re-calibrate in the past few weeks.
These cryptocurrency exchanges rely on user trading activity as their primary source of revenue. Fees earned from trading and other activities, such as yield products and more, are used for, among other initiatives, global expansion, hiring of talent, refinement of service offerings, and more.
However, due to falling crypto prices, most traders have been apprehensive about participating in the volatile markets. Instead, they opt to stay offline until market conditions improve. Accordingly, this has massively impacted crypto exchange's revenue pots, forcing them to act and cover their bases.
Notably, a big part of their recurring expenditure stems from human capital and retaining talent. It explains why most platforms are now freezing employment or even laying off employees, as in the case of Crypto.com.
Despite past strategies like cutting down on Visa Card rewards, the exchange's decision to chop its works force is worrying. It possibly points to more profound, systemic glitches.
Crypto.com is Optimizing for Profitability
One of the many services that Crypto.com offers is the provision of Visa cards that can be topped with either fiat or crypto services and used for shopping.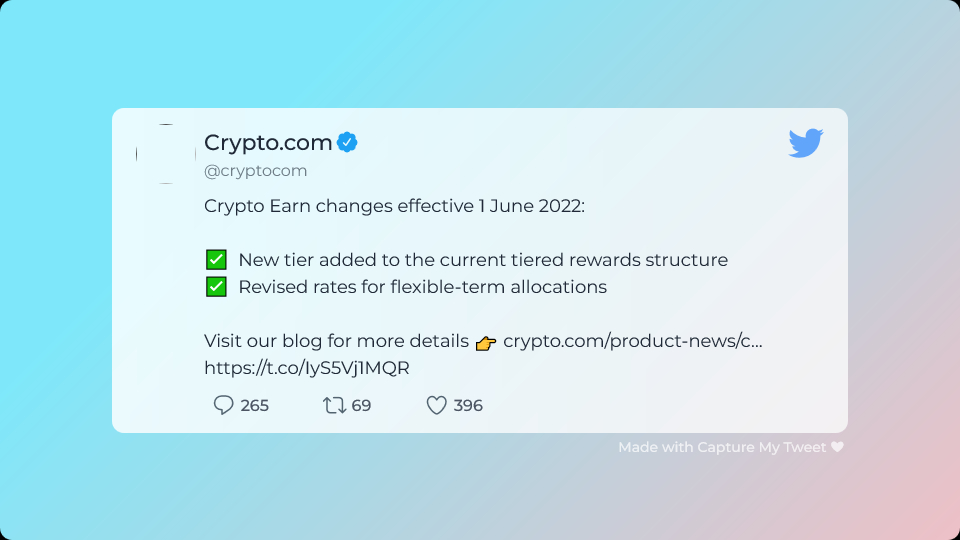 This Visa card offered by crypto.com promised its holders exciting rewards, which it truly lived up to until its announcement on April 29.
It has since embarked on a different approach of rewarding cardholders with lesser rewards than it initially did. This forced users to other platforms offering higher rewards, impacting Crypto.com's finances.
The move to slash their working force is, according to the CEO, and optimization. This will allow them to realize their roadmap and profitability.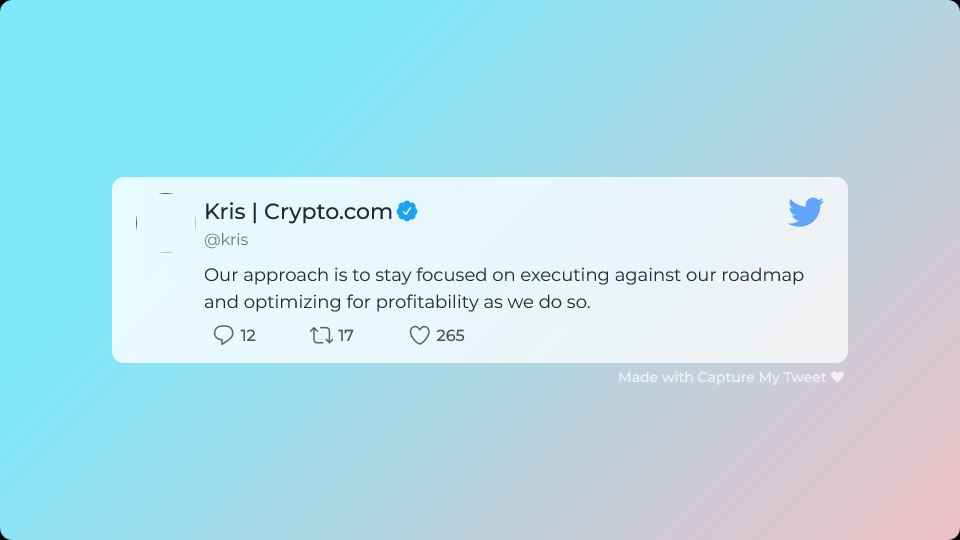 While Crypto.com is retrenching, others are doubling down. The crypto derivatives exchange, FTX, said it wouldn't downsize. Instead, they are fine-tuning for efficiency and would only hire on a need basis.
Meanwhile, Binance, the world's largest exchange by client base and trading volumes, said it was adding reinforcement. They have since announced 2k open positions they seek to fill with competent staff from across the globe.