BlockFi has announced changes to some of its terms and conditions as it put measures in place to ensure survival and smooth service dispensations, according to a recent announcement.
As part of these changes, the regulated crypto lending and borrowing platform said it would increase depositing rates of major crypto assets, including BTC, ETH, and USDT.
At the same time, they tweaked a part of their policy, scrapping the offer of allowing one free withdrawal for clients every month. Due to the sharp demand for withdrawals in recent days, a modest fee of at most $25 will apply to all withdrawals.
3 Reasons Why BlockFi will be Removing Free Crypto Withdrawal
The first reason BlockFi gave is to ensure effective risk management. In the past, BlockFi issued conservative deposit rates for its clients to cushion themselves against wild crypto downturns. They instead compensated for the low deposit rates with lower withdrawal fees.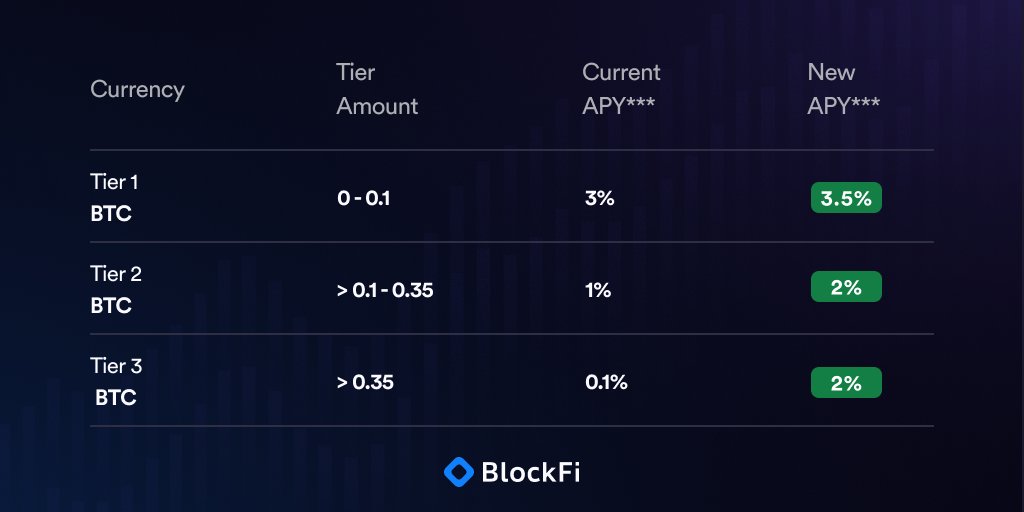 Secondly, BlockFi said there were now fewer competitors in the space, warranting them to increase deposit rates for their clients. Still, while there are concerns about whether the high yield rates offered by most crypto lending platforms are sustainable, BlockFi views the current market state as an opportunity to reassure clients. Subsequently, despite liquidity concerns, BlockFi is rewarding depositors of ETH, USDT, BTC, and liquid assets with high lending rates, drawing more to the fold.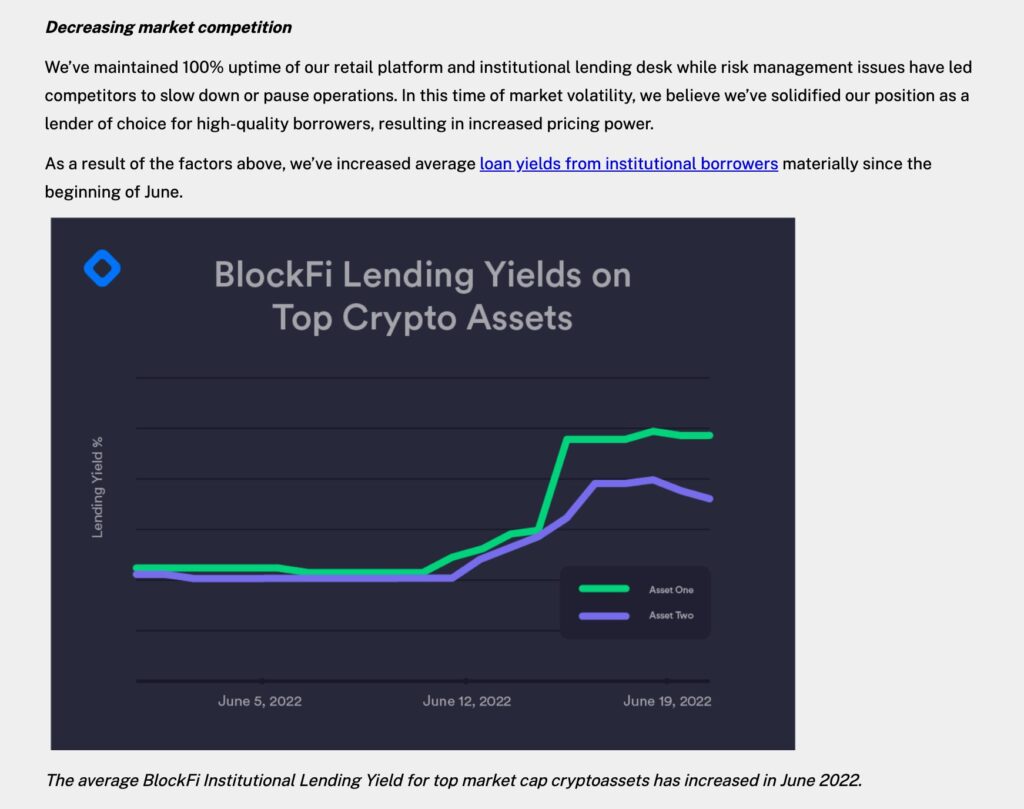 Thirdly, the mark-up in deposit rates, BlockFi assessed is due to the shifting macro yield environment. Specifically, they noted the sharp increase in treasury yields, which significantly impacted lending and depositing, especially in the traditional markets. In the crypto scene, the recalibration of asset valuation has decimated markets, and rising interest yields on deposits, it appears, could be the only viable way out for crypto money markets to stay liquid.
FTX Credit Facility
Last week, FTX, the cryptocurrency exchange, said it had opened a $250 million "revolving credit facility" to the beleaguered BlockFi. The crypto lending platform said access to this capital would further help them boost their balance sheet and "strengthen" them.
There were further unsubstantiated rumors of FTX acquiring a part of BlockFi. However, there has been no word from BlockFi, whose representative said they are "negotiating the terms of the $250 million deal".