The latest news shows that an enraged LUNA and UST holder has filed a police report on behalf of what he claims to be more than a thousand Singaporeans seeking to find justice and hold Do Kwon, the leader of Terraform Labs, accountable for running a Ponzi scheme.
According to the police report snapshot and circulated in social forums, the victim claims that over 1,000 LUNA and UST holders have been left holding mud.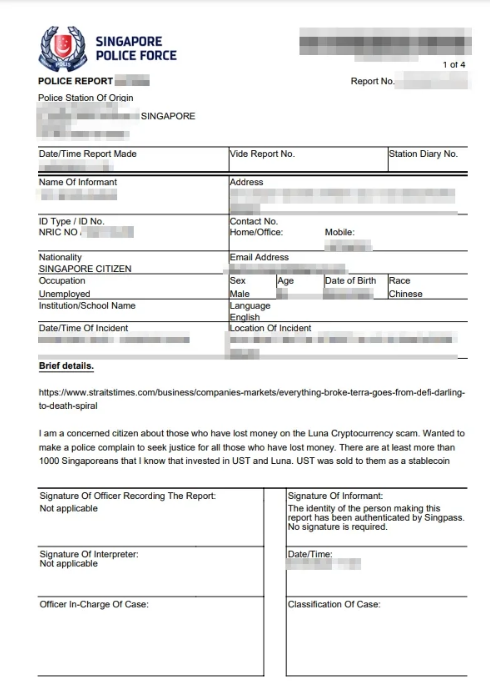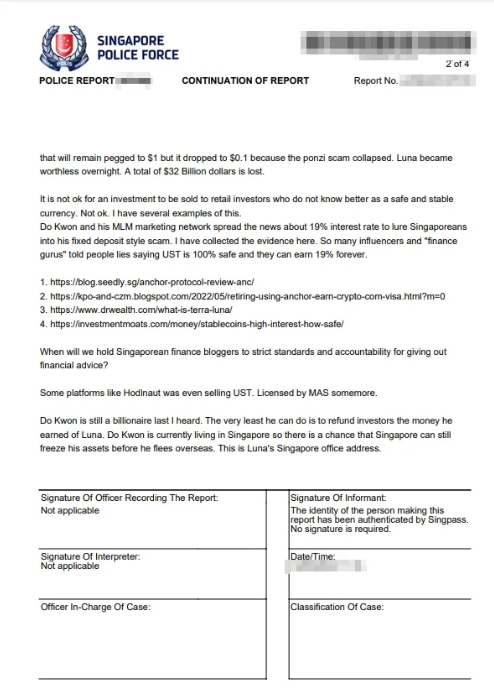 This follows the de-pegging of UST and the crashing of LUNA, the governance and utility token of the Terra ecosystem. The result of the sell-off saw the crypto market lose hundreds of billions.
Bitcoin and leading crypto assets flash crashed, but holders of LUNA and UST were adversely affected. Specifically, the collapse of LUNA saw holders cumulatively lose over $32 billion.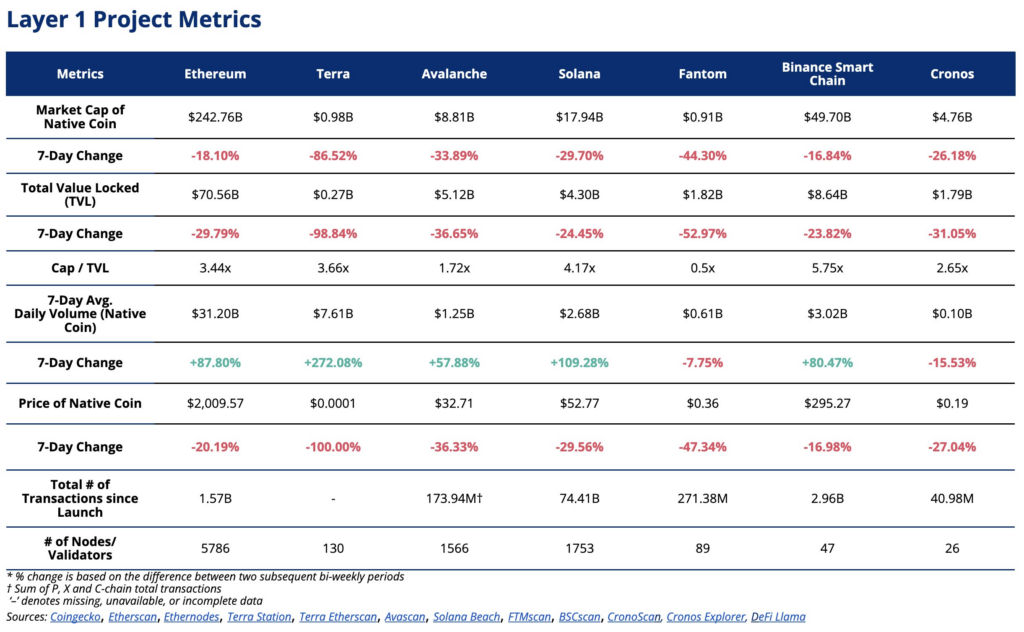 At one point, UST and LUNA were in the top-15 market capitalization, attracting retail investors from across the globe. Most of them were driven to the thriving Terra DeFi ecosystem. However, more were eager to earn the 19 percent interest rates that Do Kwon's Terra marketed as high yielding and sustainable.
Victims Claimed they were Duped into Buying LUNA and UST
As per the police filing, the continuous messaging from Terra and crypto financial bloggers in Singapore, who rammed retail investors with false information that UST and Terra were safe and would perpetually earn a 19 percent interest rate on UST, is also part of the blame.
The claimant says that retail investors were duped into purchasing UST. This stablecoin was, in theory, meant to track the price of USD. The UST coin was also interest-bearing and algorithmically controlled, backed by various high-value, liquid cryptocurrencies, including Bitcoin.
Following the collapse, the victim adds that Do Kwon "remains a billionaire". Meanwhile, impacted holders of UST and LUNA have been left wallowing, with some losing their life savings.
The least he demands is for the CEO to refund victims with money he earned from his LUNA holdings. He recommends that Singaporean authorities freeze the CEO's assets before Do Kwon flees overseas.
BlockMagnates reported that Do Kwon's family had also requested police protection after an unnamed person broke into their apartment.