The number of Bitcoin addresses holding between 10 and 100k BTC has spiked since the beginning of the Russia-Ukraine war, statistics from Santiment show.
There are 1,629 More BTC Whales
According to on-chain data, there are now 1,629 whales in the Bitcoin millionaire category and above. Cryptocurrencies and Bitcoin bear specific characteristics that are advantageous during tumultuous times, including war.
For instance, Bitcoin is borderless and can be used to quickly and conveniently transfer billions of dollars into and out of conflict zones.
Because of its digital existence and increasing adoption coupled with high liquidity, BTC is an indispensable tool. As a result, it is highly likely that citizens, aware of limitations due to the war and sanctions imposed on some leaders, especially in Russia, could ramp up BTC as a response.
Bitcoin Adoption Rising
There could be more BTC holders in the near term, determined primarily by whether prizes stabilize in the near or medium term. Currently, the Bitcoin price faces significant headwinds despite positive adoption news from the Central African Republic and city governments in the United States.
Recent news indicates that the CAR has approved Bitcoin as their legal tender, a significant boost for the cryptocurrency's legitimacy. In a statement signed by Obed Namsio, the chief of staff of President Faustin-Archange Touadera, the president agrees with the decision to adopt cryptocurrencies saying it would improve the conditions of its citizens.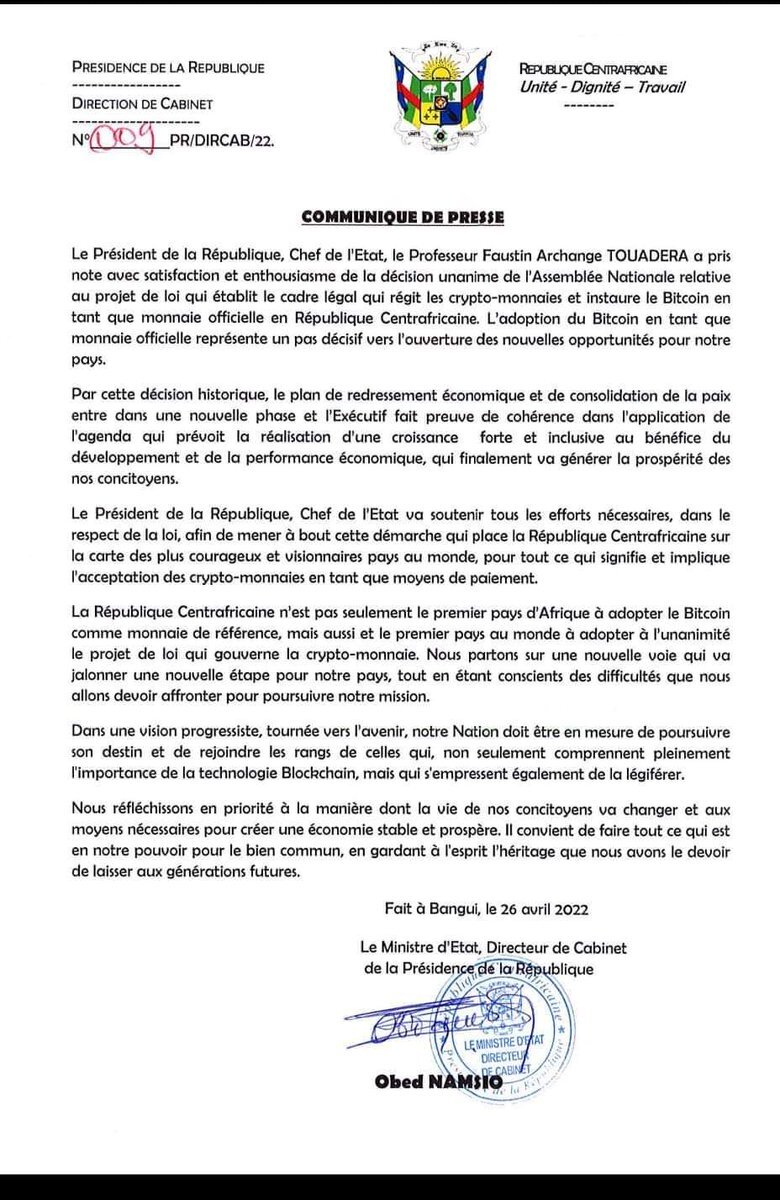 Following this development, CAR joins El Salvador, the Central American country that made news in H1 2021 when, despite a stark warning from the International Monetary Funds (IMFs) on the risks posed by cryptocurrencies on monetary policy, it went against the grain to make BTC legal tender.
Bitcoin is a store-of-value and Medium-of-Exchange
The jump in the number of BTC address points to support and general confidence amongst supporters. Over the years, BTC has morphed from being a speculative asset to an efficient medium of exchange for facilitating the transfer of value across borders trustlessly.
With the meteoric price rise, Bitcoin has in recent years also become a high value, a coveted asset for storing value. Proponents believe that Bitcoin will sufficiently compete with gold for capital during times of economic turbulence. It is a critical development that may further accelerate its adoption.