In a recent interview during the World Economic Forum (WEF) at Davos, Switzerland, the Vice President of PayPal, Richard Nash, hinted that the global payment processor will soon support a broader spectrum of crypto and blockchain solutions across its service offerings.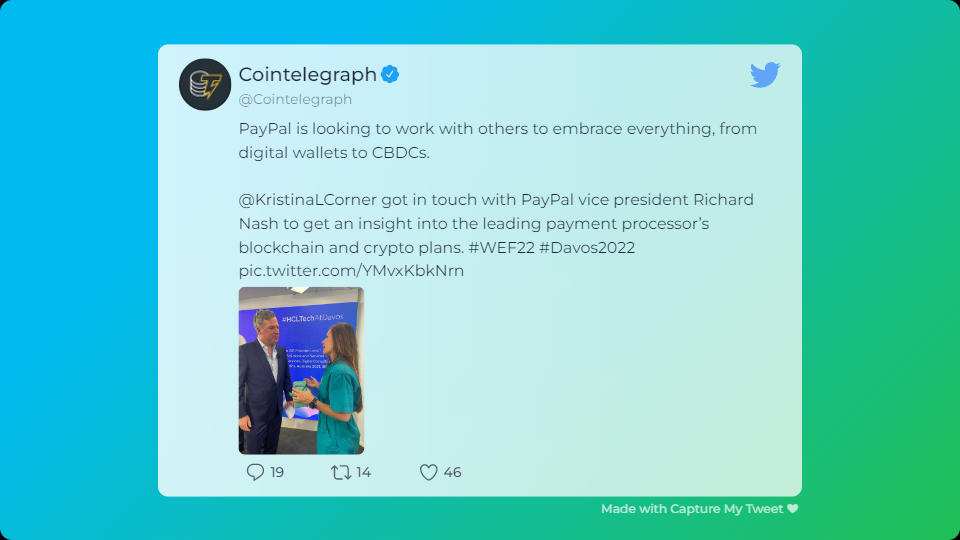 Richard said they would partner with other companies and release a suite of products and services whose tentacles touch on crypto and blockchain facets to make this a reality. Although bullish for crypto and a solid endorsement for the technology, it is not immediately clear when PayPal will implement it.
PayPal VP: Governments need to Get Comfortable with Crypto
While speaking, Richard Nash also touched on regulations, urging governments to be comfortable with the idea of blockchain and crypto. In his assessment, proper rules are as important as the technical side of cryptocurrency and blockchain.
The existence of supportive laws is a significant factor in accelerating adoption.
Governments and regulators need to get comfortable with crypto at scale. Policy and regulatory discussions are almost as exciting as the technical side of blockchain. There is a real opportunity in the industry to accelerate adoption.
Crypto will Benefit from PayPal's Support
By offering a full suite of crypto and blockchain-related services, the industry is set to benefit. This is because PayPal has a global outreach with hundreds of millions of users, including merchants, who use the platform to process payments and remit funds in various denominations.
PayPal is known for its strict adherence to compliance. Users are required to verify their accounts after transacting a certain threshold amount. Coupled with the platform's robust purchase protection and dispute resolutions with merchants, PayPal has successfully helped deter scams.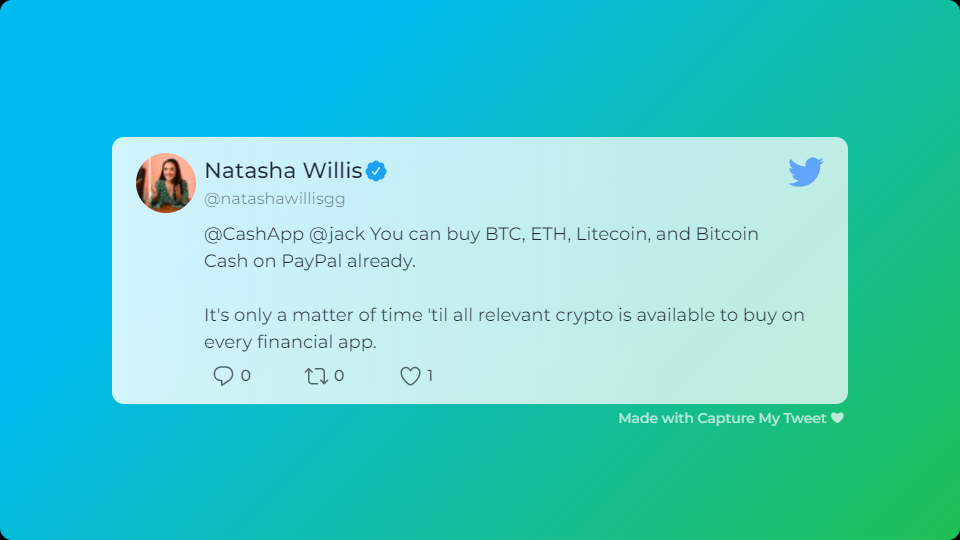 Already, PayPal supports the buying and storing cryptocurrencies like Bitcoin and Litecoin. However, the service is only accessible to U.S. clients, walling out most users who may be interested in cryptocurrencies. Moreover, PayPal has been criticized for preventing users from sending or receiving supported coins from external addresses.
During the same event, Ripple Inc.'s CEO, Bradley Garlinghouse, touched on the state of crypto regulations in the U.S, which he said were uncertain and unclear.