By last week's close, the native token of KuCoin, KCS, fell 25 percent to bottom at $8.15, trackers on July 5 shows.
The KCS Sell-off
The sell-off follows rumors of KuCoin's bankruptcy and plans of the exchange to halt withdrawals.
That the ramp could suspend crypto withdrawals and potentially lock out millions of users across the world from accessing their hard-earned assets caused KCS to tank, shedding double digits. Last week's sell-off represented one of the toke's fastest dumps in recent history, pointing to how precarious traders are and their readiness to act on shifting market conditions.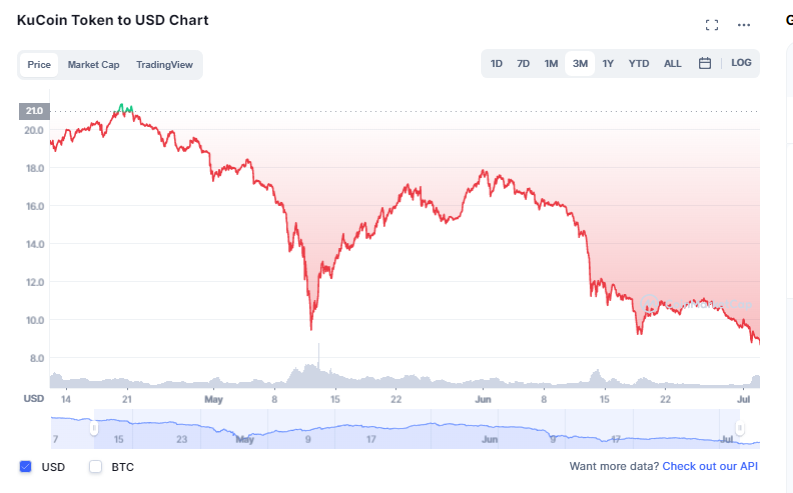 KuCoin is one of the world's largest cryptocurrency exchanges by user count and the 10th largest by liquidity. As of July 15, trackers revealed that it had average daily trading volumes of $1.08 billion, offering 983 markets and a 1.36 percent share.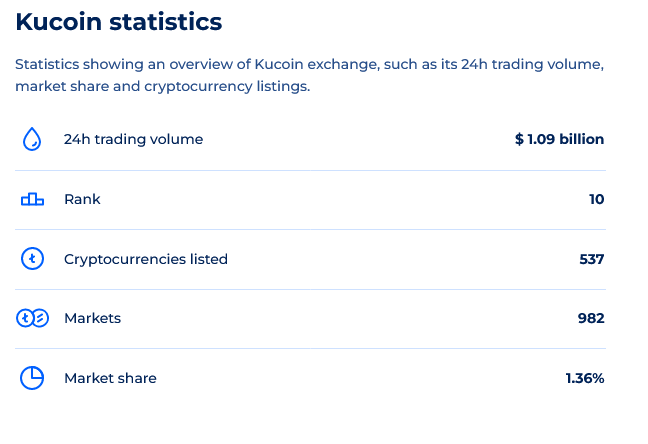 Therefore, by the sheer number of users and the number of assets custodied on behalf of crypto holders across the board, rumors of bankruptcy or chances of the exchange pausing withdrawals in response to harsh market conditions were enough to spook traders, triggering a dump.
KuCoin is Operating Well
However, the CEO of KuCoin, Johnny Lyu, responded to quell rumors saying the exchange's finances were solid and everything was operating well. Most importantly, the executive added, the exchange had no exposure to 3AC, Babel Finance, or LUNA.
Be aware of FUDs! Not sure who's spreading these sheer rumors and what their intentions are, but #KuCoin does not have any exposure to LUNA, 3AC, Babel, etc. No "immense suffer" from any "coin collapse", no plan to halt withdrawal, everything on KuCoin is operating well.
The Contagion after LUNA and UST Collapse
In the last month, the collapse of LUNA, once the largest DeFi token by market cap, and its algorithmic stablecoin, UST, coupled with the insolvency of 3AC, a crypto fund that once had billions of assets in management, have been dominating headlines.
Specifically, the fall of LUNA and UST was subsequential to crypto, forcing a sell-off that had a contagion to firms such as Babel Finance, Celsius Network, and other centralized crypto lending platforms. In light of dropping BTC and crypto prices, some have been forced to halt withdrawals, reduce yields, and even ask for bailouts to keep operations going.
As of July 5, KCS is up seven percent, printing higher and aligning with the general market trend.