The market-wide dump of crypto assets has decimated trader confidence and forced NFT collectors to liquidate at huge discounts.
Latest reports show that CryptoPunk #273 was sold for a paltry 55 ETH (roughly $139k at spot rates), down from 275 ETH (or more than a $1 million), which it was bought for in 2021.
Further news reveals that out of the last 10 CryptoPunks sold in the open market, eight were sold at a loss, pointing to the grim situation that the broader crypto and NFTs market are grappling with.
Crypto, DeFi, and NFTs scenes are highly correlated. Considering the space's inclination to track valuation, an expansion or decline of Bitcoin, Ethereum, or other top-10 altcoins, can set the mood in DeFi or NFTs. Thus far, the price of Bitcoin has more than halved from peaks, sinking to as low as $27.5k at spot rates—and seems not to be slowing down.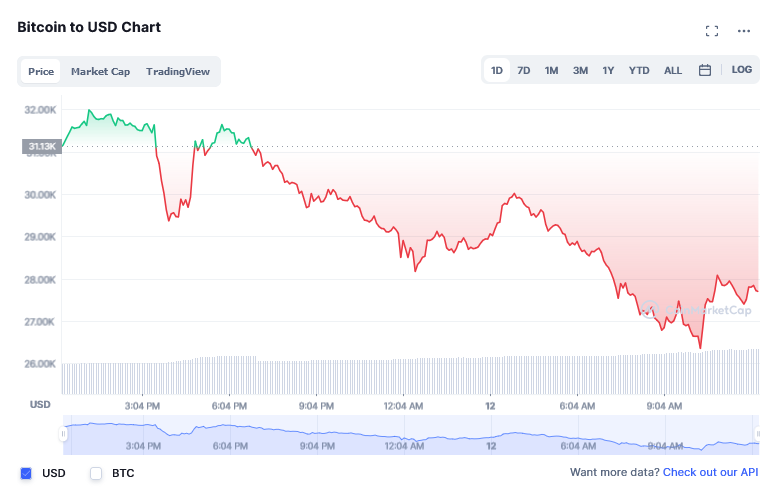 Subsequently, the direct correlation between BTC and altcoins has pulverized investor confidence leading to low trading volumes in leading NFTs marketplaces. Worse, the dump and the fear in the market are forcing NFT collectors to give up, selling their prized assets at deep losses.
The state of the NFTs Marketplace
While it is hard to precisely state what forced the CryptoPunk#273 holder to transfer, the sale reflects the general apathy in the sphere and investors staying on the sidelines, possibly tying their purse strings.
Statistics from Non-Fungible, a tracker for the NFT market, confirm investor and collector fears. For example, trading volumes have slumped roughly 40 percent in the last week alone.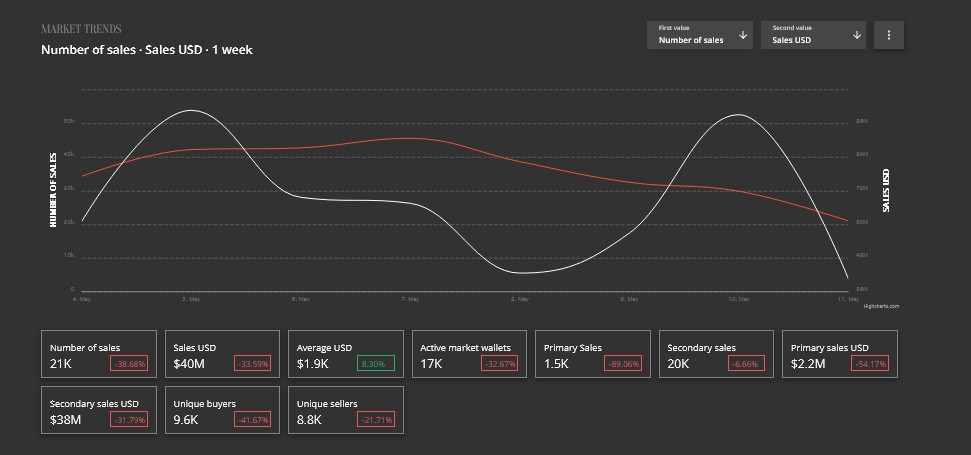 Weekly sales are down to 21k while sales in USD are at a decent $40 million, which is still down 38 percent. Meanwhile, the number of unique buyers and sellers has shrunk by 42 percent and 21 percent, respectively.
The rapid decline in the number of willing buyers is a clear indicator of apprehension, which could further crash the NFT marketplace, causing volumes to dry up.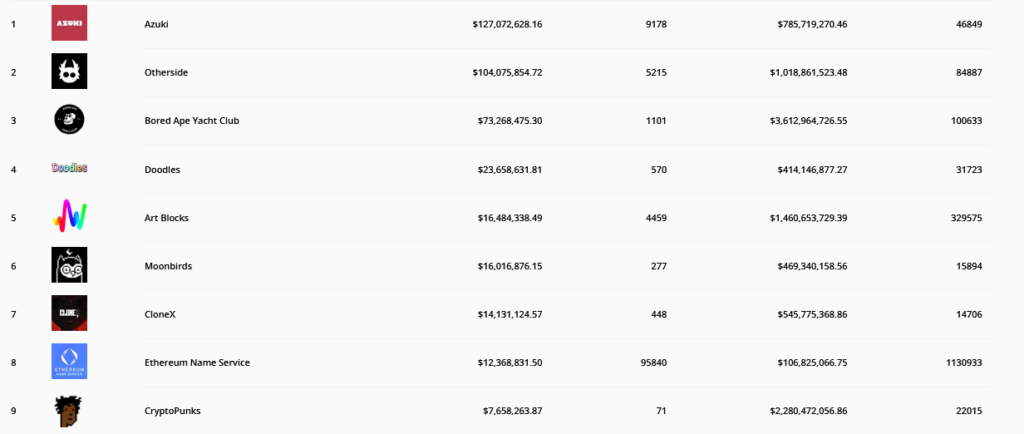 Overall, leading NFT marketplaces continue to post activity. In the last week, Yuga Lab's Bored Ape Yacht Club (BAYC) and Otherside NFTs remain some of the actively traded digital assets, registering over $177 million in cumulative trading volumes. CryptoPunks remains at a distant ninth with total volumes of $7.6 million.